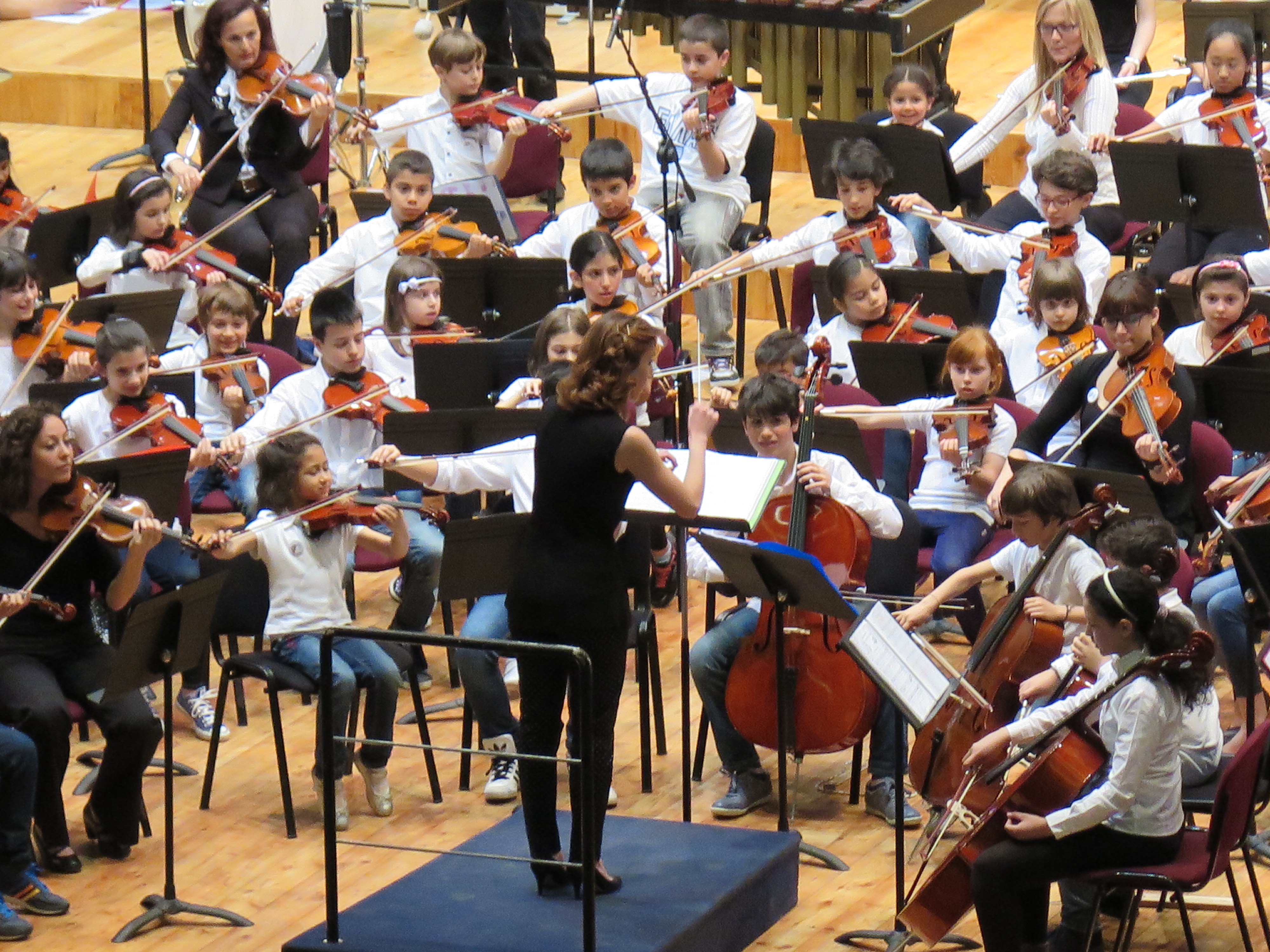 Teaching
As a music teacher, I worked for YAMAHA Music Education System for eight years teaching piano to children from age 3 in single and group classes.
I also worked for SISTEMA Orchestre e Cori Giovanili Lombardia, teaching in different schools in Milan and I conducted the youth orchestra formed by my students (more than 100 children from different nationalities).
In Switzerland, where I moved in September 2014, I created an ensemble of 20 young musicians (consisting of strings, guitarists and pianists) for which, every year, I write about 5-10 new arrangements.
Currently, I am enrolled in a Postgraduate course in Music Pedagogy at the "Hochschule für Musik" in Lucerne.
"As a teacher I wish to inspire children from a very early age to love music. When they grow up, I like to sustain and motivate them towards artistic excellence."
Conveying music
In December 2012, I graduated from a Master Degree in Musicology at the "Università degli Studi di Milano" with highest grades cum laude. My dissertation (I programmi educational: nuovi orizzonti della didattica e della produzione musicale. Analisi di un caso italiano e progetto di rielaborazione di un'opera) focused on educational programs in european theatres with a personal project on how to convey the opera Il Barbiere di Siviglia by Rossini to children.
From June to September 2015 I worked in the "Young" section of the LUCERNE FESTIVAL, and currently I am working at the creation of a big musical crossover concert, which will take place in November 2017.
My greatest interest is the creation and organization of attractive concerts for young people.
"As a musician, nowadays I feel the responsibility of opening our theatres and concert halls to a wide young audience and to present them new concert formats."